Hot Spring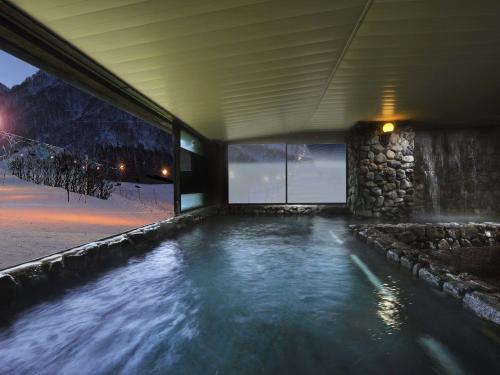 The facility's 11 kinds of hot tubs give you relaxing time during your stay in the beautiful highland.
You will enjoy nice mountain's view from the fine view bath.

Hours: 5:00 ~ 10:00, 13:00 ~ 24:00

Please come to the hotel front desk to apply for bathing.
Towels are available at hotel front desk.
Body soap, shampoo, conditioner and washing face soap are always available so please use it freely.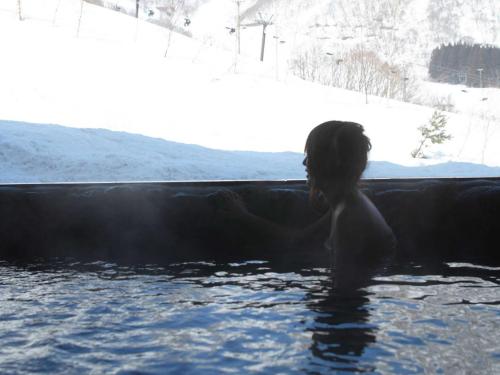 About Hakuba Cortina Beauty's Hot Spring Water

Origin Oku Hakuba hot spring <Own hot spring>
Temperature 56.5 ° C (air temperature at survey 18 ° C) · bathroom temperature 42 ° C
Sludge amount 62.6 L / min (Power Hoist)
Perceptual test Faint yellow turbidity (almost colorless clear), with hydrogen sulfide smell
PH value 7.2
Spring sodium sodium bicarbonate hot spring (neutral hypotonic high springs)
Circulation system Combination formula of discharging and circulation
Indication for bathing neuralgia 
muscle pain · joint pain · frozen shoulder · motion paralysis · indirect stiffness · chisel · whiplash · chronic gastrointestinal disease · hemorrhoids · coldness · recovery period after illness · recovery from fatigue · health promotion · scraping · burns · chronic Skin disease
Bath contraindications
Acute diseases (especially in the presence of fever) · Active tuberculosis · chronic tumor · heavy heart disease · respiratory insufficiency · renal failure · hemorrhagic disease · advanced anemia · other diseases generally undergoing disease · pregnancy Medium (especially early and late)